Custom Vacation Portfolios
Quintess has developed a luxury vacation platform that adds significant value to your club or organization by delivering a customized portfolio of vacation homes and adventure travel experiences around the world.
"Personalization is the name of the game… when it comes to the travel customer experience." ~Skift, 2018
Portfolio options
Add vacation platforms to your portfolio to customize the experience according to your members' travel needs and desires.
Core service offerings
Our core business structure delivers the ultimate in vacation travel experiences by incorporating the essential functions and roles of a luxury resort hotel into our service model.
Travel planning – We offer a personalized planning experience by providing expert guidance before, during and after the trip.
Member relations – Our Member Relations team develops personal relationships you're your members and clients, learning their preferences and customizing to their respective travel needs.
Destination hosts – Local specialists ensure every aspect of the on-site experience is in synch with the member's expectations; making reservations and coordinating services.
Housekeeping – We provide access to professional housekeeping services throughout your member's stay.
Property management – We partner with facility experts to maintain the year-round, running condition of the residence.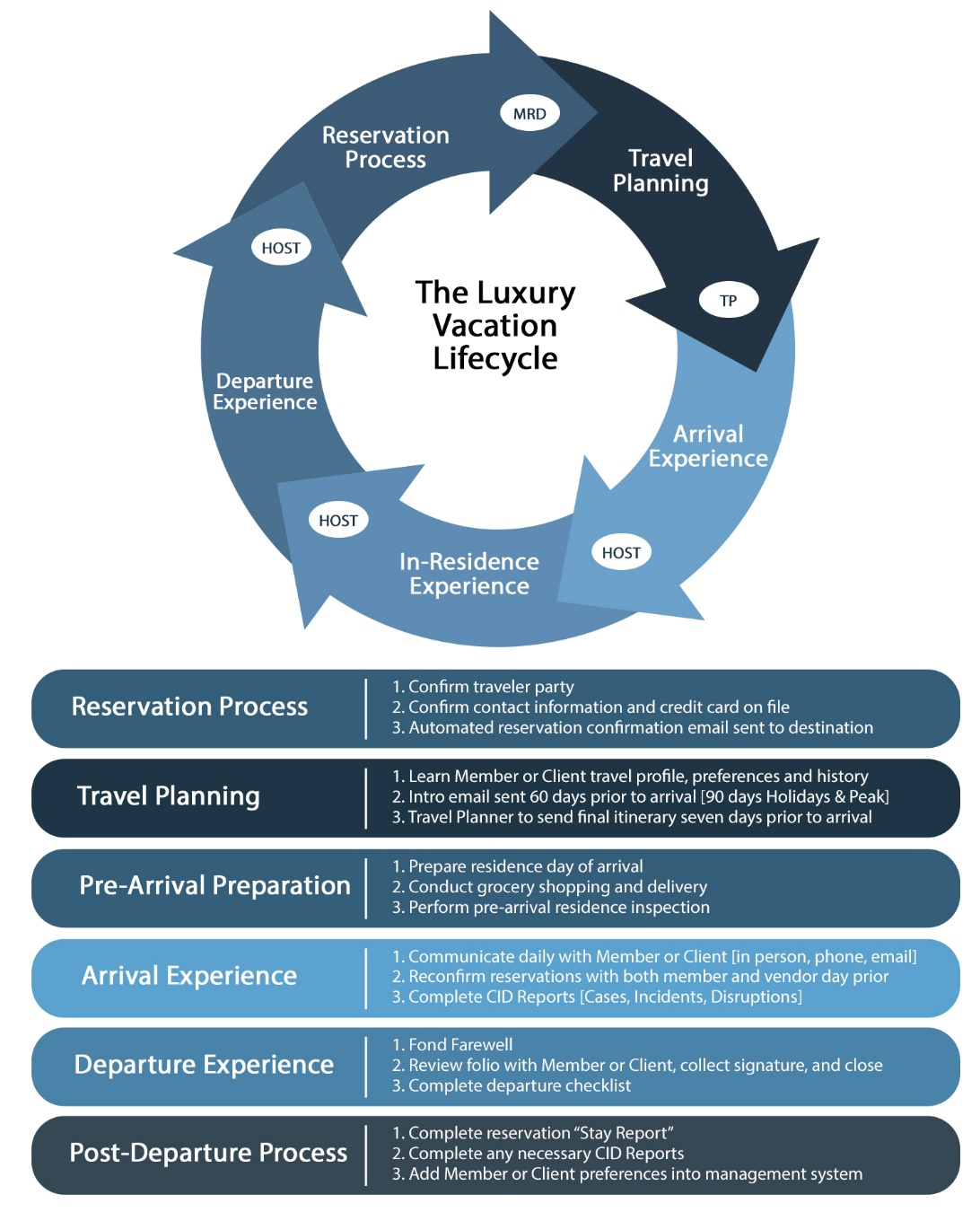 Partnership proposal
Quintess will work directly with you to identify the type of homes and adventures that fit the demographics of your client base.
We will go into the destinations of your choosing and provide the contracting, managing, and booking infrastructure for your specific portfolio of vacation options. In addition, we can provide the necessary on-site hosting and associated local amenities and adventures.
Our team will work with your team to make sure the member experience is seamless and enjoyable.
"45% of travelers have a bucket list in mind and 82% of them plan to tick one or more destinations off their list in the coming year." ~Booking.com, 2018
Technology
Quintess has spent the last fifteen years creating the processes, procedures and technology to service and manage multiple sources of homes as well as multiple distribution points, both branded and wholesale.
We have more than 1,000 homes available to our clients 30 curated 'once in a lifetime' experiences all around the world with the focus on expanding our experiential offerings substantially in order to meet the younger demographic travel profile.
Our technology architecture provides a scalable platform that encapsulates our institutional knowledge around the luxury home vacation space.
"… three in four millennials said they'd rather buy and experience than any physical good." ~Brian Chesky, Airbnb CEO, 2018
CONTACT
Quintess Collection
800.895.4301